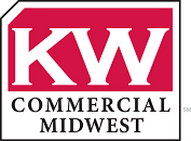 Tom Baker's Blog
< BACK TO POSTS
There are two ways of looking at the process of site selection for retail real estate, the first being from an owner or listing agent standpoint. This view of the process looks at the specifics of the site including the traffic counts, the current zoning, the comprehensive guideplan for the site, demographics, the access and the neighboring property uses for a start. This process involves establishing the specific parameters of the site in determining the uses possible.
The zoning and comprehensive guideplan are determined by the municipality, usually the city the site is located within. They will both have uses that are allowed and uses that require a conditional use permit. This may be the same if the city feels the current zoning is the best use of the property or it may provide the preferred uses, as determined by the city. This gives a start on a list of uses for the site. This should not be taken as the only possibilities but provides the easiest uses without using options of a planned use development ("PUD") or a comprehensive guideplan amendment, which are both time consuming and costly. The next step is a retail demand report, which is available from different demographic providers. This will give the demand for a type of retail or service within a trade area. This report also shows the number of businesses of each type within the trade area. I research the type of allowable uses in comparison to the demand for those uses. This gives an initial list of possible businesses for the site that are in demand by the people within the trade area.
The retail demand report that I use is from
http://www.stdbonline.com
provided through CCIM. This may have different names from other demographic providers.
The next addition to this topic will cover the second process of looking at Site Selection from a Retailer or User standpoint. This topic is a continuing blog and I appreciate your comments or questions.
Posted:
1-30-2012 5:12PM EST