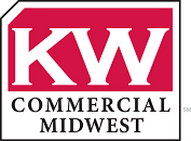 Tom Baker's Blog
< BACK TO POSTS
The average commercial real estate broker uses either a company or personally developed marketing plan. Most brokers tend to establish what works for the majority and run with it. This places all clients and their properties on equal footing and exposure.

A normal marketing plan calls for listing on commercial web sites, making email and print flyers, installing a sign, broker opens, etc.
Do you use a property specific web page, a banner on the building,
do you go "door to door" to make other businesses in the area aware of the property?
The more effective brokers tailor the marketing plan to their client. The client may have different goals or needs that a "cookie cutter" plan may not satisfy.
Clients may have a need for confidentiality. The normal plan pushes for exposure that is contrary to the client need.
Normal exposure, based on your plan, may not be enough for a unique property or a client's need for faster results. Have you installed a billboard for a property?
How many use video for their properties? Probably Duke Long for one?
The use of creativity and flexibility work to the client's needs and goals.
These are just several items that change a marketing plan, please add your innovative ideas to the list.
Tags: commercial real estate, marketing, service, minnesota
Posted:
11-12-2012 5:30PM EST