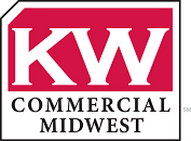 Tom Baker's Blog
Eagan Business NewsAccording to the Fourth Quarter 2018 Eagan Business News publication, the City of Eagan had a lot to celebrate in 2018. Its $131M permit valuation of which Viking Lakes accounted for $18... Read more...
The average commercial real estate broker uses either a company or personally developed marketing plan. Most brokers tend to establish what works for the majority and run with it. This places all clients and their properties on equal footing and exposure... Read more...
Site Selection looks easy on the surface. Read through the retailer's posted requirements and find the property that fits. This may work but most often leads to failure.


The published parameters supply a guideline for the selection process but are not the total process... Read more...

Site Selection 101 continuedThere are two ways of looking at the process of site selection for retail real estate, the first being from an owner or listing agent standpoint. This view of the process looks at the specifics of the site including the traffic counts, the current zoning, the comprehensive guideplan for the site, demographics, the access and the neighboring property uses for a start... Read more...

Site Selection 101Retail commercial real estate requires finding the proper site that fits your client's needs. Site selection is the research of the site, acquisition of the land and entitlements from the necessary public entities for a new store or office development... Read more...